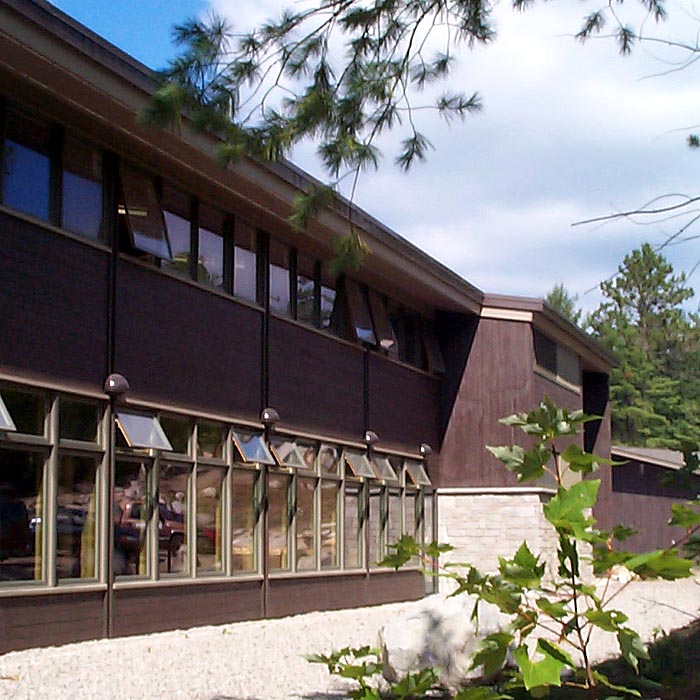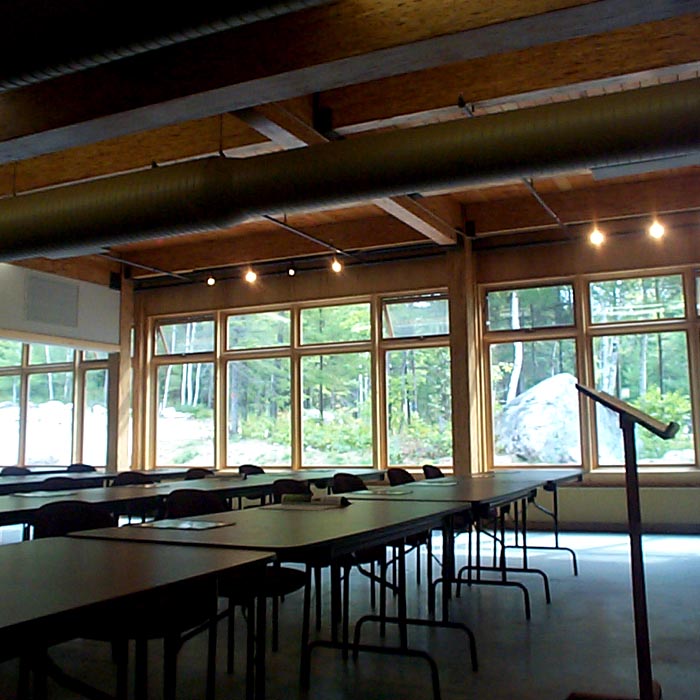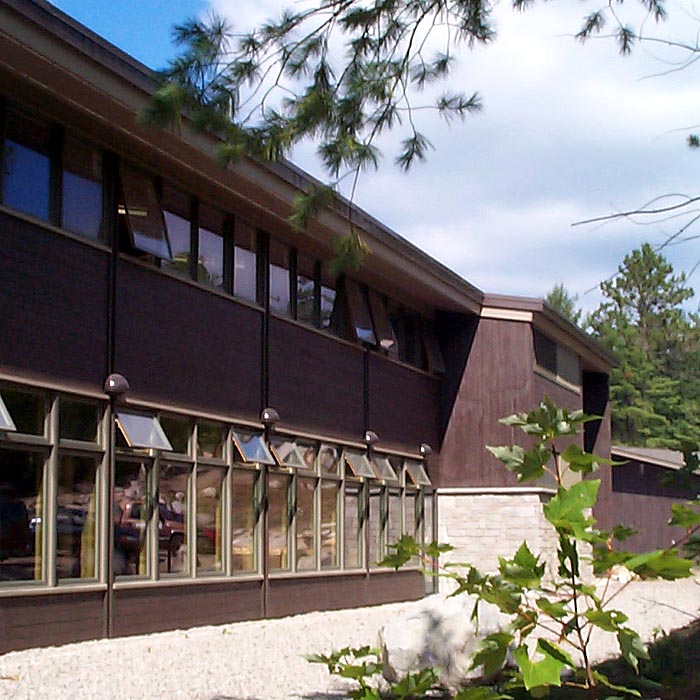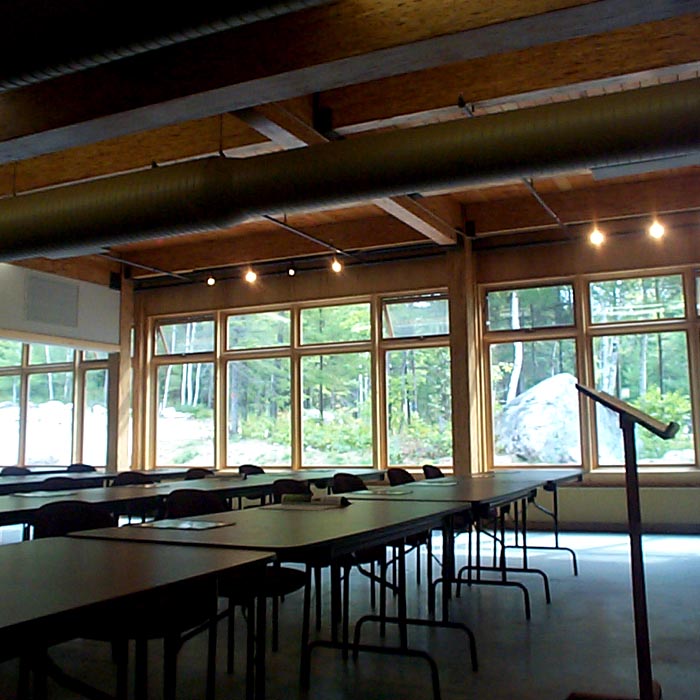 Client: The Canadian Ecology Centre (CEC)
Building GFA: Cabins - 709 sq.ft. (unit of 2 suites), Main Building - 24,765 sq.ft.
Completion Year: 2000
The theme of the educational curriculum at the Canadian Ecology Centre is "Technology in the Forest". The programs offered concentrate on educating the public and private sectors and industry the benefits of sustainable development through restorative practices. During the design phase of the project, the use of recycled and "green" materials was extensively researched. In collaboration with the CEC, we shared our vision with local lumber and wood product manufacturers who in turn were pleased to provide the project with locally harvested wood products and lumber. Realizing the added value of using locally produced materials both for economical and environmental reasons, our palette of materials showcases the local industries and reflects the community's history. The design and construction of the building has endeavoured to reinforce the lessons of sustainable design by "living lightly on the land". The architecture of the CEC strives to be harmonious with the natural surroundings that have influenced it's very design. In June of 2000, The Canadian Ecology Centre (CEC) was showcased at the World Exposition "Expo2000" in Hannover Germany. The CEC's freestanding exhibit echoed the exposition's theme of "Humankind, Nature and Technology". The exhibit was one of the major highlights at the Canadian Pavilion.
The CEC also received the status of "WorldWide Project of Expo2000", an honour bestowed upon 8 Canadian and 486 international projects on the merits of their ecological achievements.