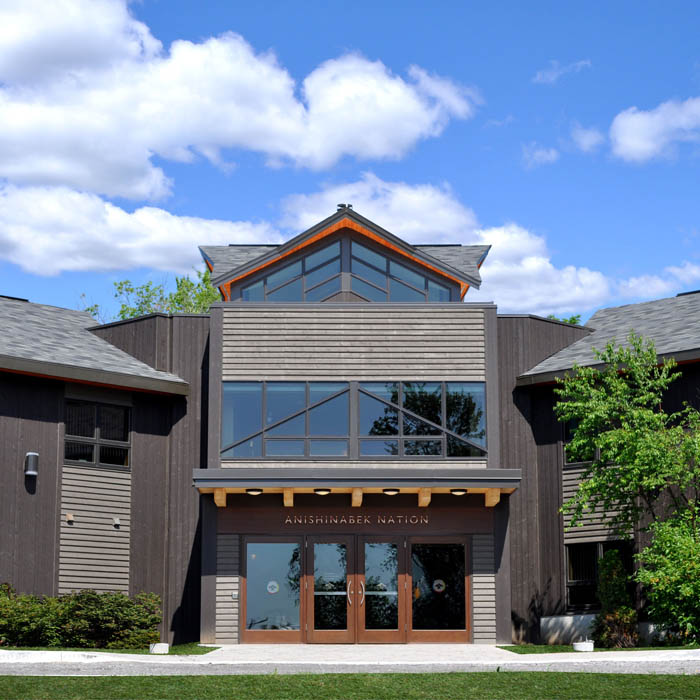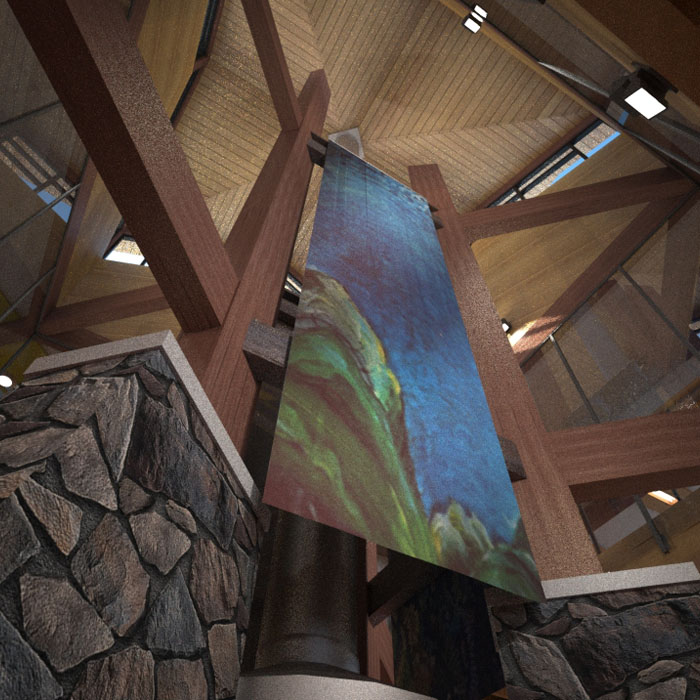 Client: Anishinabek First Nation
Building GFA: 7,369 sq. ft.
Completion Year: 2011
Complete reorganization / space planning / design and contract administration work was undertaken in a multi-phase process while the building was occupied and operational. The central hub addition was the final phase of linking the four separate office wings together, thus creating the completed union of the building. The central hub was designed as the central foyer of the administration buildings, the central fireplace creates a warm welcoming for new guest and a comfortable place for gathering for the staff.